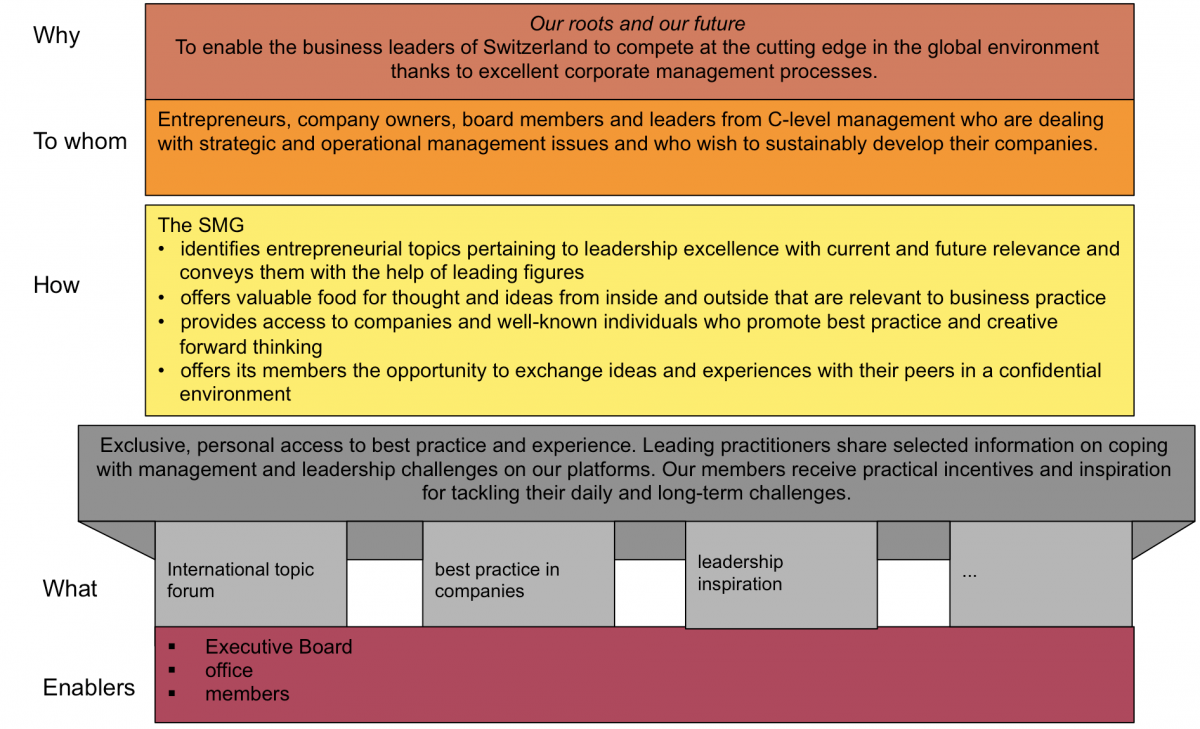 Mission Statement
Momentum through encounter, exchange and discourse
Thanks to its network and platform function, the Swiss Management Association serves as an initiator for entrepreneurs, leaders from C-level management and board members who are dealing with strategic and operational management issues. The key functions are the stimulation of momentum, promotion of dialogue and cultivation of relationships.
The members of the Swiss Management Association engage in cross-sector discussions of best practice in leadership excellence in corporate development, and absorb inspiration, food for thought and ideas from inside and outside through the Association's activities.
At the Swiss Management Association, the focus is on best practice and ideas that are of current and practical relevance.
The strategic focus of the Swiss Management Association can be summarised in three excellence positions: independent – on an equal footing – inspirational. The Swiss Management Association lays a well-earned claim to exclusivity and applies a restrictive admission procedure.
The Swiss Management Association distinguishes itself from professional, sector and business associations, entrepreneur clubs focusing on social and ethical issues and university-based organisations through its cross-sector focus on leadership excellence. It is exclusively dedicated to non-material objectives and has no political or religious associations of any nature.